We are very saddened to share with you the passing of Dr. Kurt Lindquist on June 15, 2019. Kurt was a PCP Medical Ambassador and former Congo missionary. We are so grateful for him and his passion to serve the people of Congo. Here are a few photos from 2015 when he traveled to Congo with the PCP Medical Ambassadors to teach Congolese doctors trauma care.
On Saturday, June 22 at 8:00 a.m., the Karawa Hospital staff held a memorial service for Dr. Kurt in honor and memory of his life and past work. Those that studied under him, worked with him, and were his friend or friends of the family thanked God for Kurt's life and love that he showed through his surgery skills and love for the Congolese.
Peace be to his memory!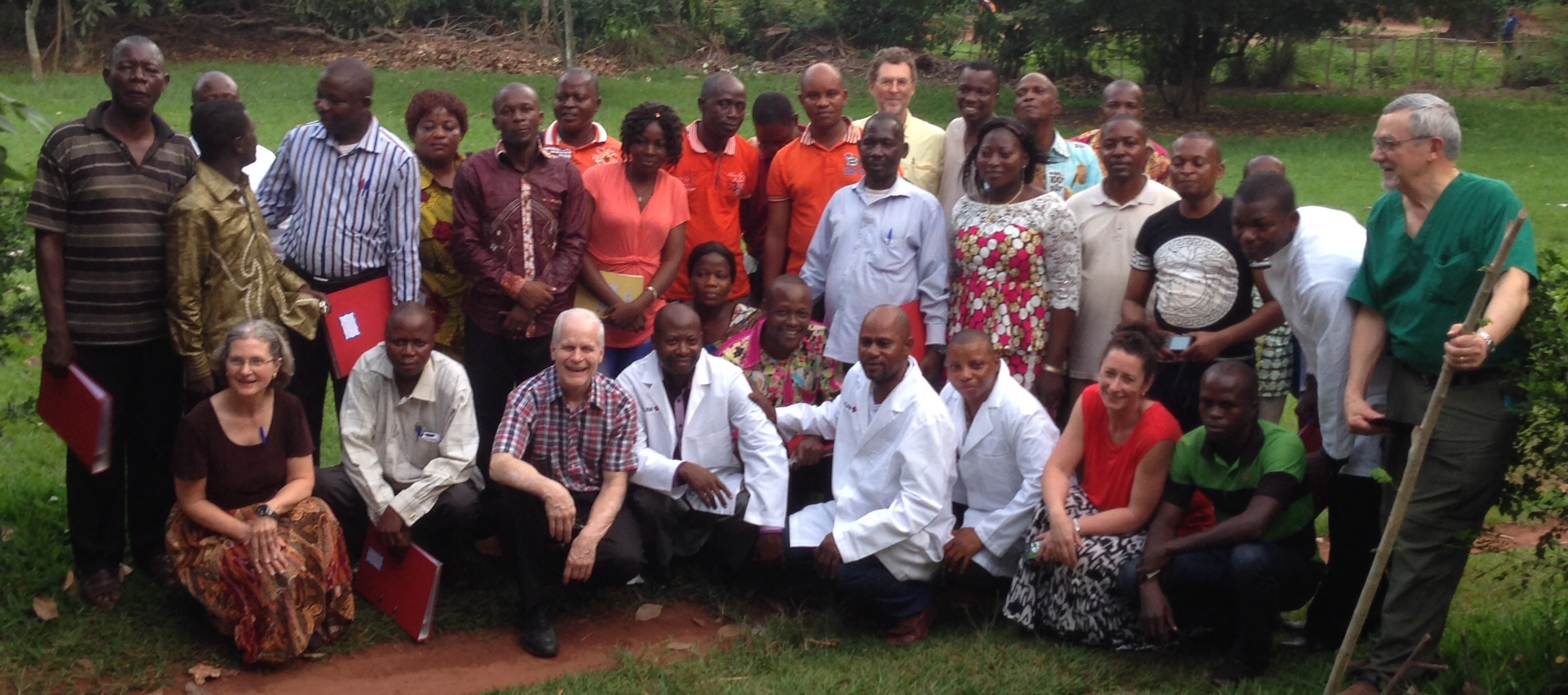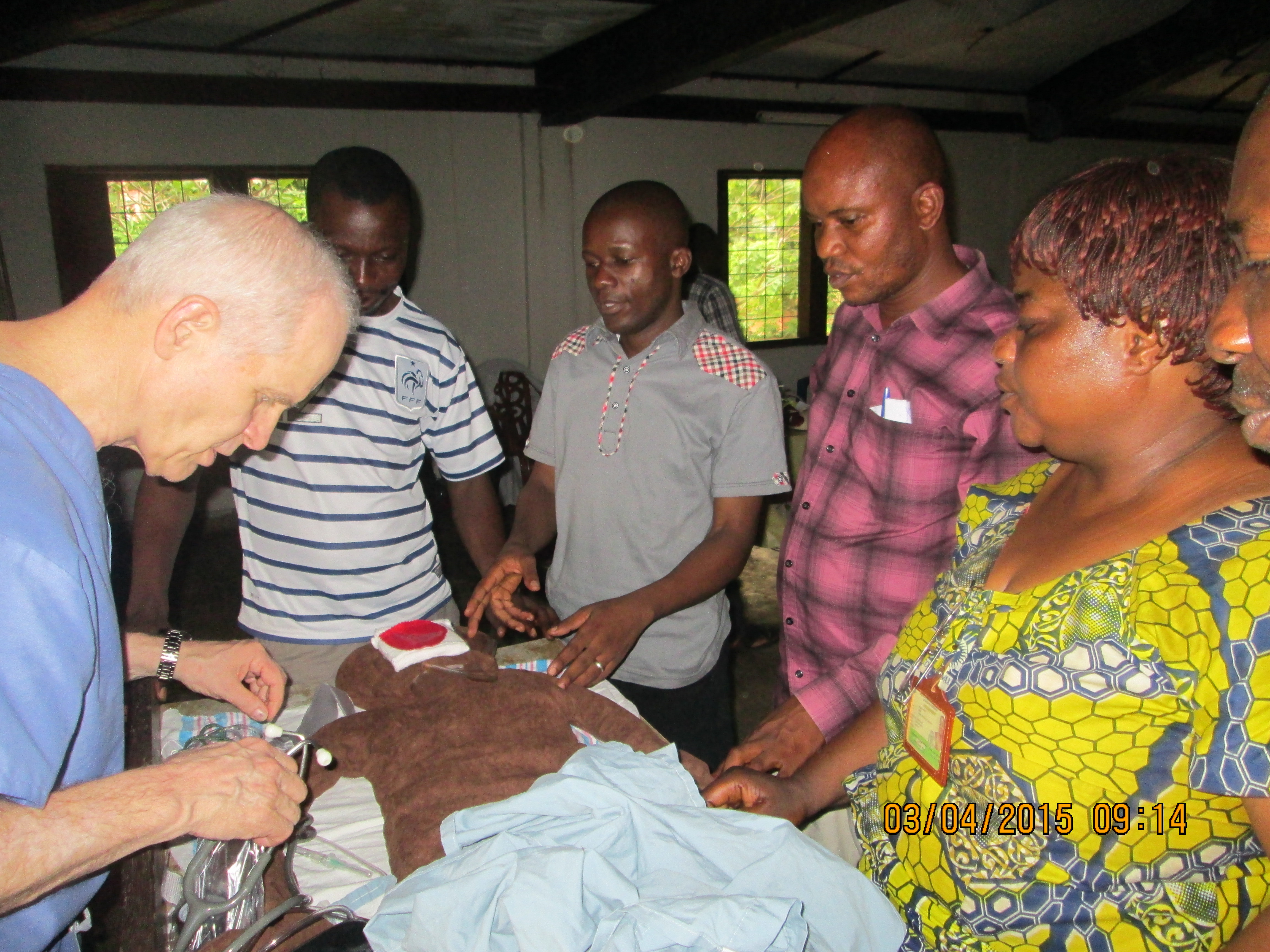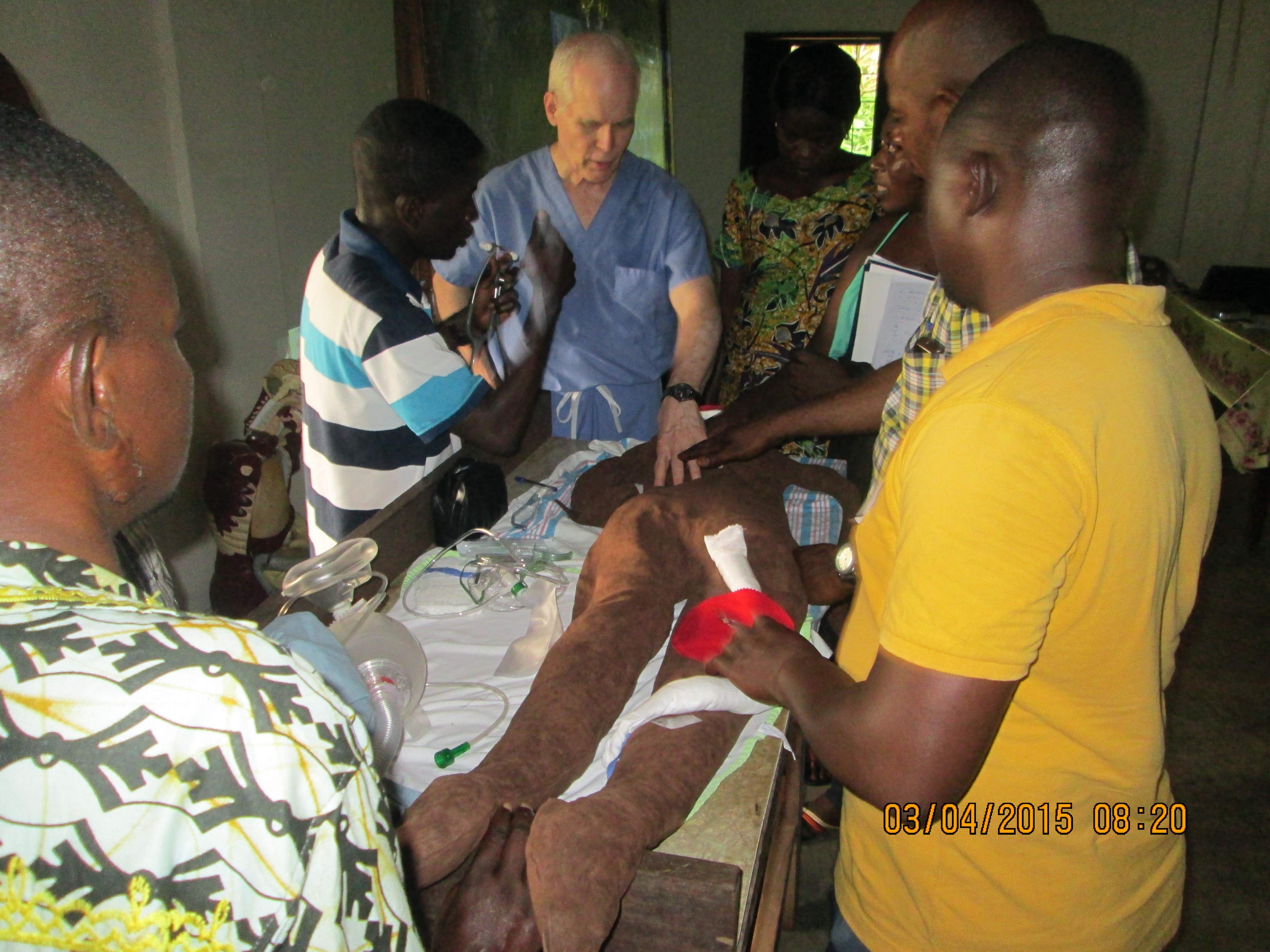 Memorial Service for Dr. Kurt Lindquist in Karawa, DR Congo
The official obituary is below:
Kurt Dwight Lindquist, MD, 68, of Fargo, North Dakota, went to be with the Lord June 15, 2019. He passed after a courageous battle with pancreatic cancer surrounded by loving family.
He was born March 1, 1951, in Chicago, Illinois, the son of Franklin and Margaret Lindquist. He was the second of four siblings and was raised in a medical missionary family serving in Africa. On August 6, 1983, he married Dr. Linda Beth Uthoff.
Dr. Lindquist graduated from Wheaton College in 1972, and from Rush Medical College in 1976. He then completed a surgical residency at Hennepin County Medical Center in Minneapolis and pursued specialized training in seminary and tropical medicine before dedicating his life to the mission field. In Congo, Dr. Lindquist committed his life to teach African doctors and nurses surgical techniques and served as medical director. After returning from Congo, Dr. Lindquist completed specialty training in vascular surgery at Providence Medical Center in Seattle in 1998. In the next 20 years, he tremendously enjoyed serving veterans and training surgical residents at the VA Medical Center in Fargo as a vascular surgeon.
Dr. Lindquist is survived by his wife, Linda, Fargo; sons and daughters-in-law Jonathan and Allie, Denver, CO, and Daniel and Catherine, Minneapolis, MN; grandchildren, Ella, William, and Thomas, Denver, CO; sister-in-law Joan, Chicago, IL; brother and sister-in-law Lindy and Cindy, Chicago; sister and brother-in-law Sheri and Roger Whitfield, Saint Louis, MO; and numerous beloved nephews and nieces. He was preceded in death by his elder brother, Thomas, and parents, Franklin and Margaret.
Should friends desire, memorials may be sent to Paul Carlson Partnership for medical and development work in Congo, Africa.
Funeral service will be held at Salem Evangelical Free Church at 1111 30th Avenue South, Moorhead, Minnesota on Saturday, June 22, 2019 at 10 AM. Private burial will follow at Riverside Cemetery. Arrangements by Korsmo Funeral Service, Moorhead.