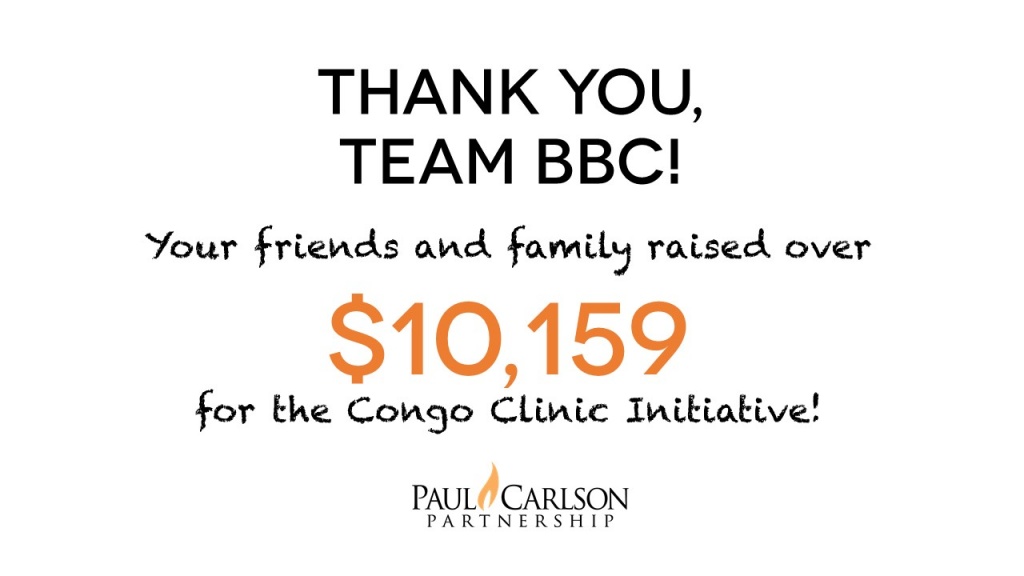 In seven days, from July 26 to August 1, Team BBC/Brothers Biking for Congo rode 362 miles through Michigan, raising over $10,000 for rural health clinics in the Democratic Republic of Congo! The three attached pictures are representative of the three areas of Michigan we rode in –Three rides here in the Detroit area of southeast Michigan, two rides out of Grand Rapids on the western side of Michigan, and two rides up north.
Though we have reached our $10,000 goal for this year, financial support is still coming in and is much needed. The funds will be applied to year 5 of this five-year, $10,000/year commitment to help provide basic health care for rural clinics, including clean water, solar-powered electricity, refrigeration for vaccines, medicines, medical supplies and equipment, continuing education for village nurses and much more! If you would still like to participate with us, you can give online through the Paul Carlson Partnership, and indicate that your gift is for "Brothers Biking for Congo."
Together with my BBC Teammates, my brother Rod Carlson of California, my brother-in-law Ron Peterson and my sister Sheryl Peterson of Minnesota, we say, "MERCI MINGI!" — Thanks so much!!!
For God's Kingdom work,
Dennis Carlson
Faith Covenant Church
Farmington Hills, MI