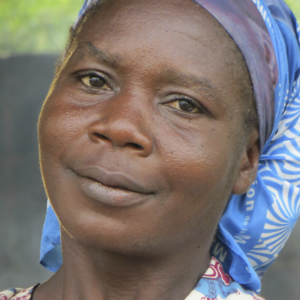 Famine, war, disease, corruption! Is this all that Congo is? Looking in the news these days, you might think that there's nothing more to Africa than these immense problems. On top of that, many American organizations use tragedy in Africa to garner pity and raise support, and this only heightens our false perception. This is especially true of DR Congo. I recently attended a conference that was organized by a large, Christian aid organization. DR Congo was mentioned several times, but always in association with war, rape, poverty, and malnutrition. But is this all that Congo is?
Though we don't want to minimize Congo's problems, the country is actually improving in almost every developmental category. In 2014, DR Congo had an impressive, sustained economic growth rate of 8.9 percent! Just a decade after a prolonged war, signs of recovery are now everywhere. Though there are still enormous obstacles to development, progress is being made. More importantly, there is a vibrant base of community leaders, doctors, nurses, farmers, electricians, and business owners whose impact on Congo far surpasses the criminal groups we hear about in the news.
Though not all of Congo's economic growth makes life better for the majority of the rural population, community services are improving, people are investing more in farms and businesses, and development is happening.
This is why we're excited to share stories about good things happening in Congo. This week, our church partners in Congo are building a bridge, working on seven different seed propagation fields, running 5 hospitals and 108 clinics, training pastors in Bible schools and universities, and much more. We believe that God is doing amazing things in Congo in and through the people who live there, and we are thrilled to support their work.
Some would want us to feel pity for the people of DR Congo and, in turn, help them by doing things for them. We have a different perspective and a different approach. Founded on respect, shared experience, and our common faith, we support the good work that our Congolese friends are already doing, learning and growing together in the process.