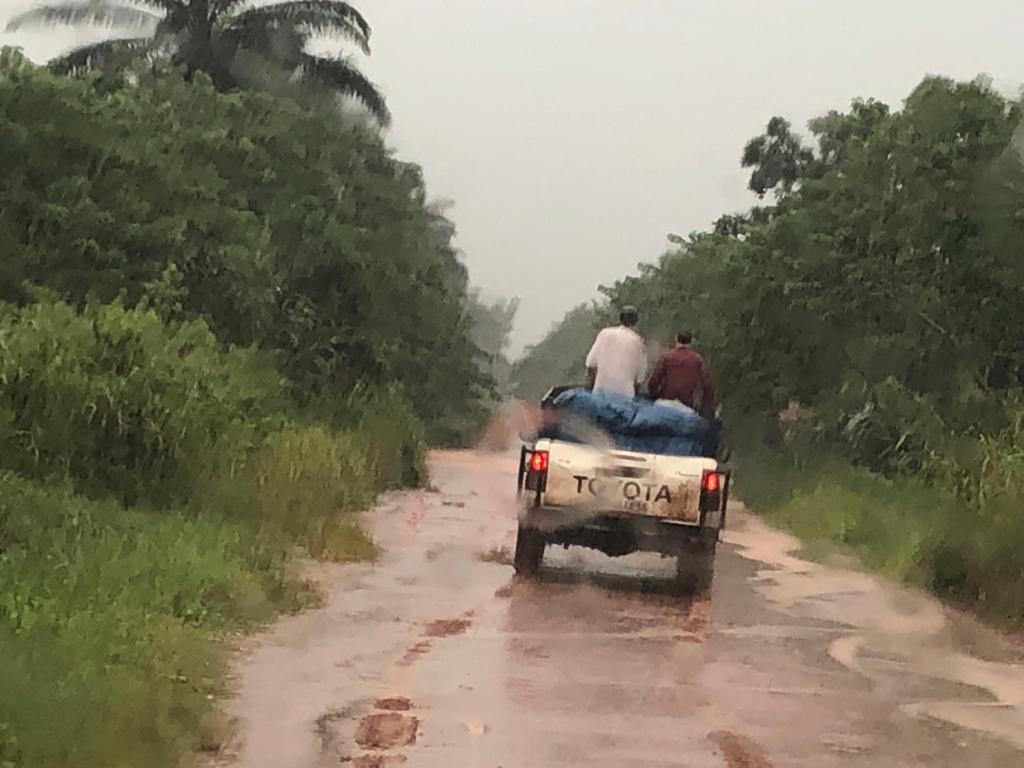 Dear Mission Friends,
For the first time in 2 years, Paul Carlson Partnership and the Covenant Church of Congo connected again in person in DR Congo! I returned from DR Congo September 9; Craig and the Medical Ambassador team returned September 17. Thanks to Craig's excellent planning, the segments of this trip and the people who served fit together smoothly as ministry was accomplished and momentum for our partnerships increased. No projects in DR Congo were delayed due to Covid; in fact, we celebrate progress made in medical, coffee, and bridge projects. Joy-filled and inspiring reports to come in the weeks ahead!
From the first moments we shared together—throughout leadership meetings, worship times, meals and fellowship—there was a deep realization of God's presence in strengthening our trajectory together as partners. The Lord impressed upon me a theme for the trip that I shared with our partners: "Encore Ensemble—Ensemble Pour l'Eternité!" English: "Together Again—Together for Eternity!" We are working together for the glory of the Lord in the seasons to which He has called us; furthermore, we know this work is for the glory of God and the salvation of people for generations to come, for eternity. What joy in serving the Lord together!
The Lord's faithfulness to His mission in DR Congo is a deep blessing of encouragement and momentum for the paths of holistic gospel ministry in front of us as ministry partners. We continue to be humbled as our donor partners in the US financially support PCP consistently, despite ups and downs in our ever-changing world. We are welcoming new donors as well. PCP's first and second Payroll Protection Program (PPP) loans were forgiven this year, making them officially grants (total approx. $95,000).
On the USA side of things, I would like to introduce Curt Peterson as the Interim Executive Minister of Serve Globally. We are excited to work with Curt and as you know, in the Executive Minister role he is president ex-officio of the PCP Board! Curt, we welcome you!
Dr. Renée N. Hale
Executive Director
During the 2 years of Covid imposed physical separation, our partner-to-partner relationship has grown in communication and strategic planning. Upon our return to in person ministry partnership in September 2021, we are stronger than ever in working together to seek God's direction and take next steps:
PCP Medical Ambassadors
The PCP Medical Ambassadors celebrated their first trip back to DR Congo September 1-17, after a 2-year absence. A Zoom retreat in November 2020, welcoming Congolese medical professionals to partner in strategic planning, resulted in scheduling of MA train-the-trainer courses to create hospital teams for the care of preterm and small babies in Karawa, DR Congo in 2021—''Essential Care for Small Babies'' and ''Threatened Preterm Birth Care.'' We are thanking God we could follow through with these plans.
This volunteer Medical Ambassador team included Dr. Eric Gunnoe, Dr. Jim Walker, Dr. Kelley Schultz, Ann Hagensen RN (current president of MA) and Karen Goeke RN. The team trained 50 medical professionals and 6 Master Trainers (two of whom were new). These Master Trainers will in turn travel to remote locations to teach the content to others.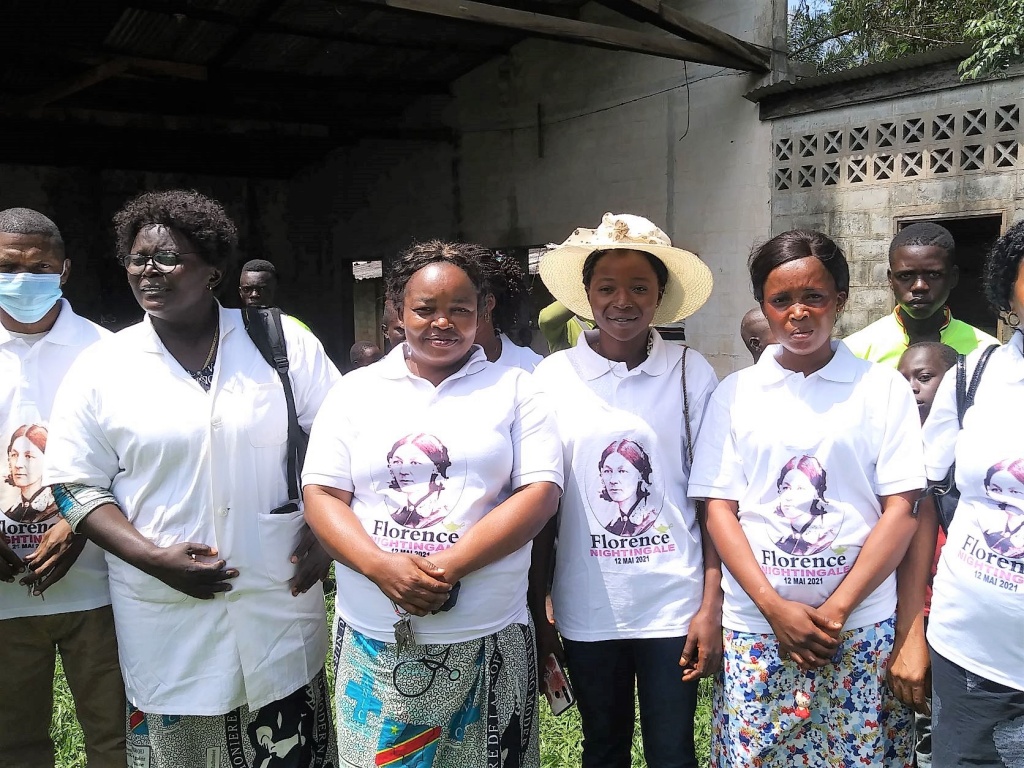 Ann Hagensen RN lead meetings and celebration with the Christian Nurses Association in Karawa during the MA trip. The World Health Organization declared 2020 as the Year of the Nurse and Midwife in celebration of Florence Nightingale's 200th birthday on May 12, 1820. Since travel to DR Congo in 2020 was not possible, they held off on their celebration until the MA team was in Karawa in September 2021.
Bridges
PCP works alongside Congolese engineers and Hope International Development Agency for the crucial infrastructure component of bridge building and repair. A series of 10 bridges connecting two population areas—Bogose Nubea and Karawa—will be completed this year. Although this completion is earlier than anticipated, there had been hope to finish even earlier in 2021; however, rain slowed progress of transporting the gargantuan wooden beams necessary to build the bridges.
Currently, the sturdy foot bridges that have been built provisionally do provide access for motorcycles, bicycles, and pedestrians. When the series of bridges is completed, trucks and cars will also be able to pass. For the first time in over 30 years, these two geographic areas will be connected for medical access, commerce, education, and worship.
PCP is heading into 2022 alongside our Congolese partners in strategic planning to prioritize next bridge building and repair projects. Our deep gratitude for donor support that has sustained, provided resources for progress, and set us on solid ground for next steps in bridge building!
Clean Water in Rural Villages
In both Bodetoa and Nugaza, newly installed hand pumps are working well. Craig Anderson, PCP's Director of Medical and Health Programs, was able to visit the Bodetoa village with Dr. Justin Gado, CEUM Medical Coordinator. The leaders and nurses expressed great appreciation for the clean water!
They also visited the capped spring at Bogose Konu, and the water source at Bogose Nubea Hospital.
Our partners are continuing to involve village communities to develop maintenance plans and financial means for future repairs.
Karawa Coffee Project
This year coffee producers are celebrating the establishment of FUPROCAF—Federation de l'Ubangi des Producteurs de Café (the Ubangi Federation of Coffee Producers)! This is the official coffee cooperative business registered in DR Congo. The 2022 harvest will be 200-300 metric tons and will grow larger with each consecutive year. When 1,000 metric tons is reached, FUPROCAF will be among the top 10% of coffee producing entities in DR Congo!
Karawa coffee arrived in Chicago for the first time last February. Everybody's Coffee in Chicago is storing, roasting, and shipping Karawa coffee directly to you. We would love for our Covenant friends to enjoy Karawa coffee in their homes and churches. If you have not had the opportunity, there may yet be Karawa coffee in stock. Visit Everybody's Coffee online to order. Thank you for investing in DR Congo!