The CEUM Medical team has made gradual improvements over the past four years in decreasing the neonatal mortality rates from 5.5/1,000 live births to 2.7/1,000 live births. Many factors have contributed to this decline, including practical adjustments in healthcare services and the integration of PCP Medical Ambassador trainings such as Helping Babies Breathe and Essential Care for Every Newborn. The Master Trainers have undoubtedly been key to the broad distribution of these trainings in the region.
Jonas Yundonago and Alphonse Nbombe are the two Pediatric Master Trainers. Both were chosen by the CEUM to become the primary trainers for all Pediatric courses. They are charged with training all the nurses in all four Health Zones and about 60 individual CEUM Health Center nurses.
Jonas, shown on his motorcycle, is the long-standing nurse overseeing the Bonudana Health Center (about 7.5 miles northeast of Karawa Hospital). He has served faithfully there for many years, gaining the respect of the community and the different international organizations working in the area. He was chosen by one organization focusing on malaria, to provide the oversight of all new cases of malaria in the area. His responsibility was to help detect any regional increase in malaria needing additional assistance from the DR Congo Ministry of Health to manage a sudden outbreak of new cases.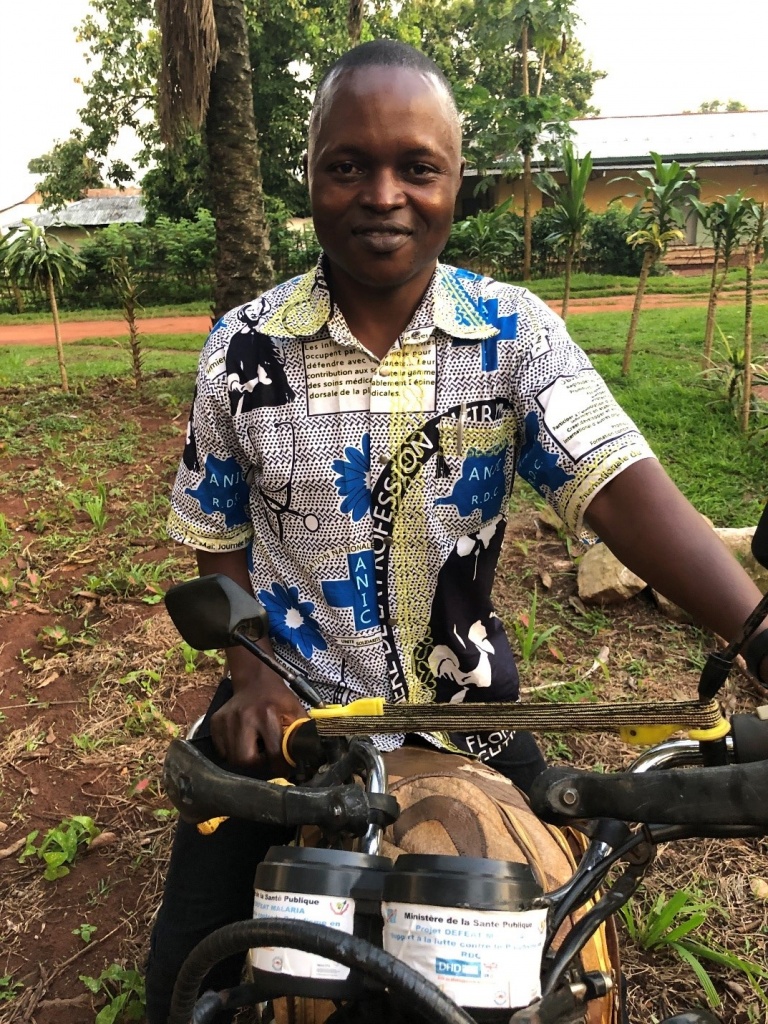 As a natural teacher, it is obvious why the CEUM chose Jonas as a Master Trainer. He is a soft spoken, effective, and organized trainer among his peers. As a quick learner and good processor of information, he imparts knowledge and skill to all of his nurse colleagues. This training is paramount in improving the chances for children and infants in northwest DR Congo to live long and healthy lives.