At the Midwinter Conference in January, the Paul Carlson Partnership (PCP) team hosted a lunch for pastors and leaders to learn about a new opportunity in Congo to address poverty: the Karawa Coffee Project.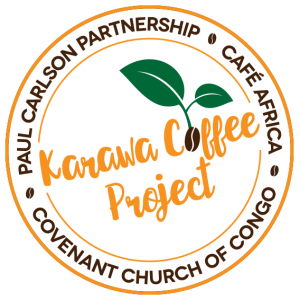 In the Ubangi region where the Covenant Church of Congo (CEUM) ministers, cultivation of Robusta coffee ("black gold") was the main source of income in the 1980s. Coffee growing is passed down through generations, and families remember the success of growing coffee before the wars of the 1990s wiped out the region's economy and the price of coffee fell in the world market. The quick collapse of the coffee sector plunged the population of Ubangi into disarray and affected rural areas, making it difficult for residents to access education, healthcare, water, and sanitation.
In 2017, CEUM and PCP came together to discuss how coffee could be revitalized in the Karawa region. After detailed surveys were completed, a triad partnership was formed: CEUM, Café Africa DRC, and PCP. We aim to work with 2,000 small-scale coffee producers, with the goal to reduce extreme poverty, enhance food security, build the local economy, and develop effective agricultural practices through the revitalization of coffee in northwest Congo. With the help of a very generous donor, the Karawa Coffee Project launched in December 2017 and has had a successful first year.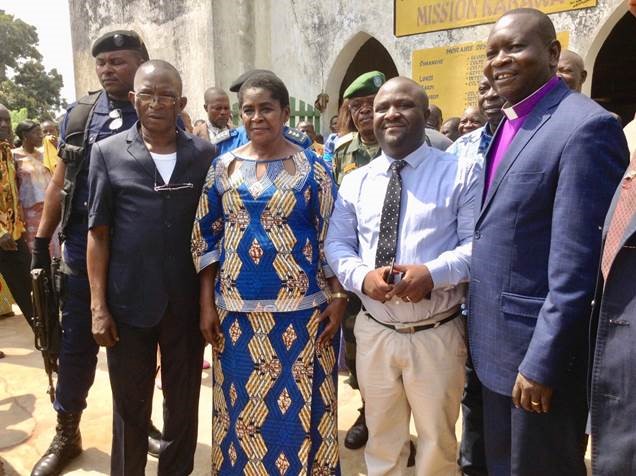 LOOKING AHEAD
This spring the coffee plants continue to be nurtured, and producers are preparing the fields for the coffee plants to be transferred from the nursery.
Intercrops such as peanuts, manioc, beans, and rice are being planted along with the coffee beans to increase overall market sales for producers.
HOW TO GET INVOLVED
We are looking for people who love coffee! This includes roasters, churches, individuals, families, coffee shops and groups who are passionate about long-term growth. Please pray for our partners CEUM and Café Africa in this process!