We are seeking churches, groups, or families to partner with us to engage in an authentic, high impact partnership to support life-saving medical care in the Democratic Republic of Congo.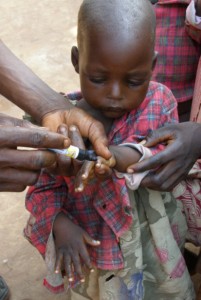 Obstacle: Medical care is inaccessible for the 1.6 million people in Congo's Équateur Province. Typically, the closest hospital is a ten-mile walk and local village clinics lack basic necessities. The clinics operate without electricity or clean water. Medicines and supplies are available only intermittently. Curable illnesses take lives every day.
Objective: To increase access to medical care by developing the village clinics and to provide essential resources to raise the standard of care. We are seeking partners for a united and coordinated effort. Together we can overcome this tragic reality.
Outcome: You can partner with us to provide clinics with solar electricity, medicines, and access to clean water. Deaths from treatable diseases will be prevented with a dependable stream of medicines and supplies. Salaries will equip staff members to feed their families. Lives will be saved.