(5/15/18) You may have heard of the Ebola outbreak in the northwest region, Equateur Province, of Congo this past week. New confirmed Ebola cases in DR Congo were confirmed Tuesday, May 8. Tuesday's announcement was that there are 2 confirmed cases of Ebola after testing 5 samples sent to the National Institute of Biological Research in Kinshasa. The Equateur Province Health Ministry notified authorities in the capital Kinshasa that there are 21 cases of hemorrhagic fever in the Ikoko Ipenge area, including 17 deaths.
The response of the local and national health services in Congo has been quick. The World Health Organization and Doctors Without Borders have also sent teams and resources. This is the ninth occurrence of Ebola in Congo since it was first identified in 1976. Despite regular outbreaks every few years, death tolls in the DRC have been significantly lower than in other countries. The last outbreak occurred in Congo in 2017 in the northern Bas Uele province. That outbreak was quickly contained due to joint efforts by the government, the WHO, and other partners.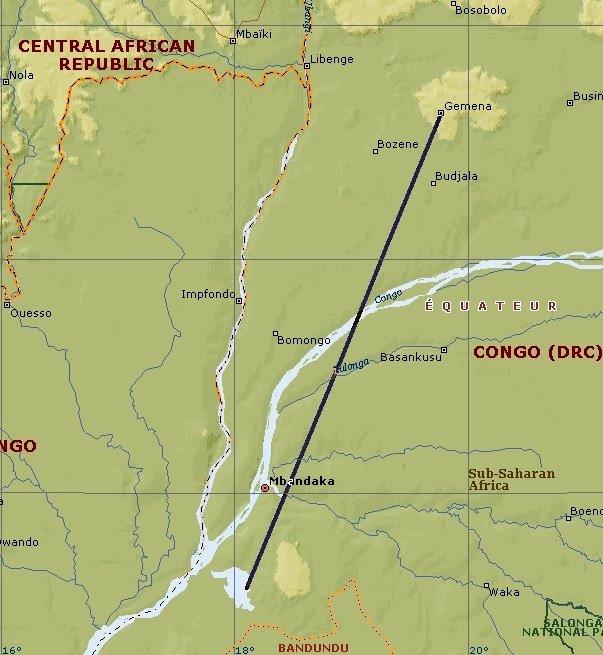 The town of Ikoko Ipenge where the outbreak occurred is in the Bikoro region of the Equateur Province. Bikoro is 56 miles SSE of Mbandaka, the capital of Equateur Province, and 303 miles SSE of Gemena, the capital of the Sud-Ubangi Province. Ikoko Ipenge is 21 miles east of Bikoro. See maps made from Encarta Maps. These distances are direct distances measured on a map, but actual road distances will be longer. Because there are no direct roads between Gemena and the Bikoro region, our partners (the Covenant Church of Congo) are not directly affected by this outbreak. The CEUM has 2 churches in or near the town of Mbandaka, but there are no other CEUM churches in the Equateur Province.
Cases of Ebola receive heightened coverage throughout the world and cause concern for people we know living in Congo or traveling to Congo. We do not see this directly affecting Covenant missionaries or travelers to Congo at this time, but we will continue to monitor the news internationally and locally in Congo.
Please continue to pray for those who are affected by the recent outbreak, and for the healthcare professionals who are working quickly to contain the virus.