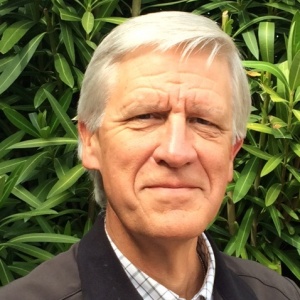 Greetings!
Over the past two years of service on the Paul Carlson Partnership Board I have witnessed the organization's revitalization led by Meritt Sawyer, its gifted and committed executive director who has recently resigned to pursue other interests and opportunities. Her vision, determination, and hard work have left the organization with a deeper missional sense and a stronger financial position.
It's an honor to be asked to serve in an interim leadership role during this transition. For me, the honor is largely related to two factors:  first, the 50 year legacy inspired by the sacrifice of Dr. Paul Carlson in investing in the lives of our brothers and sisters in remote areas of the DRC; and second, the opportunity to work with a team that is fully engaged to further the organization's mission:
"To catalyze the growth of self-sustaining families and communities in places of deep poverty in Central Africa. Working together with partners in Africa and elsewhere, we invest in local efforts in medical and economic development."
I enter this role with a lifelong passion for improving the lives of people and families in emerging countries.  Across a 32 year career at Land O'Lakes, Inc., I have been engaged in international development – working with farmers and farmer associations in countries all over the world – on programs with goals ranging from increasing income and opportunities for farm families to assuring that children had access to good nutrition during the school day.
Over the coming weeks and months you will have a chance to continue to learn about the progress in the programs that are being implemented by Paul Carlson Partnership – including making improvements to healthcare across a broad network of hospitals and clinics; getting power to one of the hospitals by rebuilding the Zulu Dam and installing poles and power cables; and funding an entrepreneur to make navigable a 80 kilometer portion of the Libala River.
Please continue to pray for the work of Paul Carlson Partnership, for its team members, partners, and for the many volunteers and donors that make these God-inspired dreams turn into reality.
With gratefulness,
Tom Verdoorn
Interim Executive Director