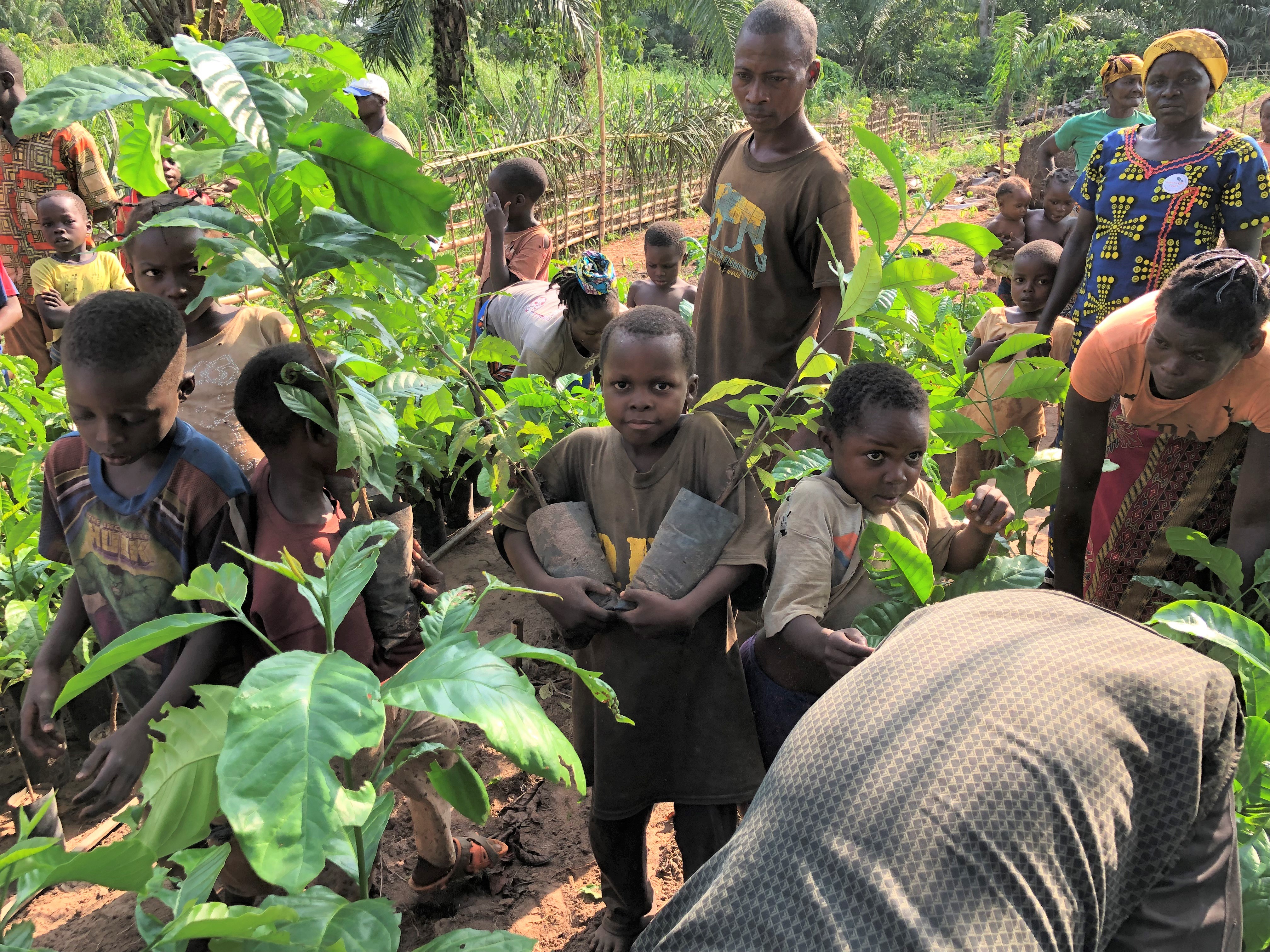 By giving to the general program, your support will be used for the most urgent medical and economic development needs in Congo, right now.
Our mission, together, is to restore health in rural Ubangi-Mongala communities through training, medical services, quality patient care, and improved infrastructure.
Economic growth is key to changed lives. Support agricultural development and bridge and road repairs so the local economy can thrive.
Working with nearly 2,000 small-scale farmers, we seek to reduce extreme poverty, enhance food security, and develop sustainable agricultural practices through the revitalization of coffee production in northwest Congo.
Make a one time gift or consider committing to become a Congo Clinic Initiative partner, and raise the standard of healthcare by providing solar electricity, medicines, clean water, and more. Learn more here.
Through the Congo Hospital Initiative, you can support the four regional hospitals managed by our partners in Congo. Your gift will be used strategically according to the specific initiatives of each hospital: Karawa Hospital, Loko Hospital, Wasolo Hospital, and Bogose Nubea Hospital.
People in Congo know that investing in repairing bridges and roads can make a significant economic impact for their communities, as well as provide access to schools, hospitals, and water sources.
A key element to changed lives is the PCP Medical Ambassadors "training of the trainers" approach, which trains and equip local doctors and nurses in specific skills.
Nurses are the backbone of Congo's medical system. Keep hardworking students in school, support school resources, and change communities for generations to come.